CQ WEEKLY
Oct. 6, 2012 – 12:27 p.m.
Financial Services: Kotz
By Kristin Coyner, CQ Staff
The inspector general who examined the Securities and Exchange Commission's failure to halt the Bernard Madoff Ponzi scheme, H. David Kotz, is in his second job since leaving government service. Kotz has become the new director of the financial institutions practice for Berkeley Research Group, a California-based expert services and consulting firm.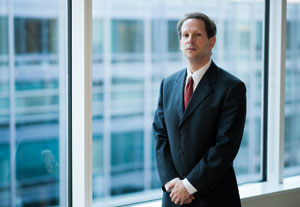 | | |
| --- | --- |
| Kotz (BILL CLARK / CQ ROLL CALL) |   |
Kotz, 46, got to know Berkeley's work during the Madoff investigation when he hired the firm to provide expert analysis on a September 2009 report that detailed why the SEC didn't catch the broker's multibillion-dollar fraud. (Kotz later followed up that report with 90 recommendations on changes at the SEC.)
Kotz left the commission in January after four years to be the Washington representative of Gryphon Strategies, a small corporate fraud investigation firm based in New York.
Berkeley is larger, and Kotz manages a 10-person financial institutions practice split between Washington and New York. The group often works alongside law firms helping corporations follow the rules of the Foreign Corrupt Practices Act and providing advice on anti-money-laundering investigations, for example.
Before working at the SEC, Kotz was inspector general of the Peace Corps.
Leonard Chanin
After a year and a half helping set up the rulemaking division of the new Consumer Financial Protection Bureau, Leonard Chanin has moved to the Morrison and Foerster law firm as a partner in the Washington office of the financial services practice. He had been of counsel to the firm from 1999 to 2005, when he joined the Federal Reserve.
As assistant director of the CFPB's office of regulations, Chanin helped the new agency take over regulatory responsibilities from the Federal Reserve, the Department of Housing and Urban Development and the Federal Trade Commission. He had been deputy director of the Fed's consumer affairs division.
"The bureau has made pretty impressive strides in getting things out and getting things done," says Chanin, 55. "Merging people from different agencies and the private sector takes time."