CQ WEEKLY – VANTAGE POINT
Jan. 19, 2013 – 4:05 p.m.
Opening Visa Doors for Israel
By Jonathan Broder, CQ Staff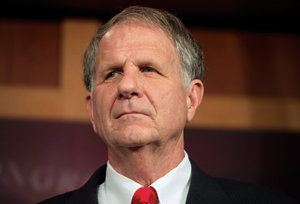 | | |
| --- | --- |
| OPTIMIST: Poe hopes that more legislative time than last year will let the bill advance. (TOM WILLIAMS/CQ ROLL CALL FILE PHOTO) |   |
It's hard to think of any diplomatic or financial favors Israel wants that U.S. lawmakers have refused to give. Since 1979, bipartisan majorities in Congress have voted every year, even in tough budgetary times, to provide Israel with roughly $3 billion in military aid. And that doesn't include the additional hundreds of millions of dollars Congress provides annually to fund joint U.S.-Israeli defense projects such as the Iron Dome missile-defense system.
So it's unusual to see pro-Israel lawmakers scrambling for congressional approval of the latest Israeli request — to be included in the U.S. visa waiver program, which now allows citizens from 37 countries to visit the United States for up to 90 days without obtaining a visa.
But Israel falls short of one of the principal conditions for consideration. The program requires that the U.S. State Department's annual rate of refusals for U.S. visas to a country's citizens be no higher than 3 percent of all those who have requested permission to visit the United States. Israel says the rate of refusal for its citizens is nearly 7 percent.
Brad Sherman , the California Democrat who introduced a House bill last week with Texas Republican Ted Poe to include Israel in the visa waiver program, says he has 35 cosponsors for the measure — a long way from the 218 votes needed for passage.
Sherman says that other countries with visa refusal rates higher than 3 percent, including Hungary and Lithuania, have been allowed into the program, so Israel shouldn't be excluded. The State Department says there are additional criteria for a country's inclusion in the visa waiver program.
In the Senate, Oregon Democrat Ron Wyden is planning to introduce companion legislation.
The bill hasn't fared well in the past. Last year, Sherman introduced the measure for the first time in May, but it never moved out of the House Judiciary subcommittee to which it was referred. Sherman blamed an overextended Congress and "too much bureaucracy" for the lack of action.
This time, Poe noted that he and Sherman are introducing their bill at the beginning of the new Congress, giving lawmakers two years to act on it. "Israel has broad bipartisan support in the U.S. House of Representatives, and that's what it will take to get it passed," said Poe, a member of the Judiciary panel.
To underscore the importance of the bill to Israel, Israeli Deputy Foreign Minister Danny Ayalon appeared at a Capitol Hill news conference last week to help make the case. Ayalon said the measure would facilitate more tourism, business and investment between the United States and Israel. "I'm sure this will give a push to the bilateral relationship," he said.
But the bill may not move quickly this time either. According to Israeli sources, one concern of both countries is the prospect that many young Israelis, finishing their mandatory army service and facing grim job prospects at home, will come to the United States to settle illegally. Another sensitive issue involves Israeli Arabs, who are seen as possible security threats and account for much of Israel's visa refusal rate.